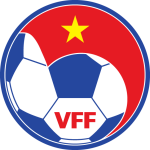 vs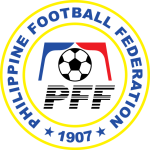 AFF Suzuki Cup
Ngo Le Bang – Vietnam team manager
Philippines are very strong and they have tall players, who are always active with good technique. It will not be an easy game even though the Philippines have lost their first match to Thailand.
Personally, I don't think that the Philippines should have lost that game. The pressure was on Thailand as they were the hosts and I thought that a draw would have been a fair result.
In 2010, we did not have such a good moment when we lost to the Philippines (2-0 at home at the My Dinh National Stadium).But we will overcome, we have ten players from 2010 and I am sure they will be eager to change things around.
We have some players who are injured but they are recovering and I think that we have to be at our best against a Philippines side which is physically stronger and good in the air.
Michael Weiss – Philippines chief coach
"It is do or die. A draw is not good enough. The loser will go home.
There are some people back in the Philippines who are already talking about the semi-finals and the finals. They are missing the bigger picture.
There are football developments in our country but when you compare to Thailand, we are still so far away. So we have to look at the bigger picture.
We need players like Marwin (Angeles) who are warriors and who are 100% ready for battle. In the match against Thailand, two or three players underperformed and that is bad for a team.
We did not perform in our first game against Thailand, and so we lost. There was a chance to draw the game but we just could not get to it. I think that we have to look at the long term and not just short term.
The good news is that (Denis) Wolf is back and with everybody fit we are ready for this match.
The Philippine football federation released it's final 22 lineup for the 2012 AFF Suzuki Cup without first choice goal keeper Neil Etheridge. Etheridge who plays for the English premiere league side, Fullham, failed to get his release from his club as they need him to back up first choice keeper, Mark Schwarzer.
Etheridge who was recently loaned to Bristol Rovers was recalled back by his mother club. "I can't go because Fulham recalled me to be no.2", said the 22 year old.