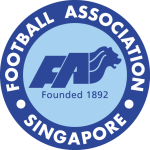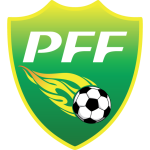 SINGAPORE, 18 NOVEMBER 2012: The pre-match press conference for the upcoming International friendly match between Singapore and Pakistan was held today at Amara Hotel, with both teams' head coaches and captains in attendance.
Returning from a training tour in Japan and an international friendly match in Cebu, Philippines, the Singapore National team move into the final stages of their preparation for the region's premier football tournament, the AFF Suzuki Cup.
Speaking to the members of the media at the press conference, Singapore coach Radojko Avramovic said, "We have improved over the matches we have played during our preparation period in terms of team shape, passing and movement. We need to be more clinical in our finishing as we managed to have 19 shots on goal in the match against Philippines. And we have players like Khairul Amri who has so much potential and the stage is right for him to show his potential after recovering from long-term injury. He can help the team by scoring goals in the AFF Suzuki Cup campaign."
The Lions' captain, Shahril Ishak also echoed coach Raddy's thoughts when he mentioned, "Yes, we are looking to win this match as it will motivate the team and also set the right tone for us as we move closer to our opening match against Malaysia in the AFF Suzuki Cup."
Pakistan's coach, Zaviša Milosavljević was at his charming best when asked of his thoughts on the upcoming match as he said, "We have a few players joining us after their international club duties and together with them, we have players from our local league, so we will have a good squad for tomorrow's match. It is also good exposure for my players. And I am sure Singapore will give us a good match too."
Good news for Pakistan is that their key foreign-based players Zeeshan Rehman and Shabir Khan have joined the team after missing the game against the Singapore Olympic side on Friday which the hosts won by 1-0 after a tough fight.
Zesh, a former Fulham defender and now playing for Hong Kong's Kitchee FC, has been playing for Pakistan for the last few years, while left-back Shabir Khan, who plays for Worcester City FC, has come back after remaining out for three years due to a ligament injury. He last played for Pakistan in the 2009 Dhaka SAFF Championship.
Both Zesh and Shabbir underwent a practice session on Sunday.
However, England-based midfielder Adnan Ahmed, who pulled his left-leg muscles, is doubtful for today's meeting. "Yes, Adnan has muscles problem in his left leg which he developed during our first game against Singapore Olympic side the other day and he will be tested tomorrow during the warm-up before the match and then his fate will be decided," Pakistan coach Zavisa Milosavljevic told 'The News' from Singapore on Sunday.